Ryan Bahrey
Alison Carl White
I started executive coaching with Amanda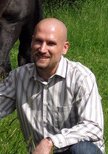 because things felt a little out of sync for me professionally. As a senior-level Business Manager for a global technology corporation, my job was to bring together teams to solve complex problems across business lines. After endless meetings, during which it often seemed the only thing we did was undo or redo our prior work, I felt like nothing had been accomplished.
Amanda helped me see that I was locked into thinking I needed the perfect answer to give to – or get from – my teams. She said, Relax! You don't need to have all the answers, or, the one right answer. Then she showed me how I could prepare my teams to make more effective decisions by:
Synthesizing information and framing the strategic issues.
Presenting those issues in a succinct and compelling way.
Proposing scenarios for discussion.
Developing questions that focused my teams on the most important conversations.
Letting those conversations happen.
I was astonished at how much easier it was to get at the answers with others in the organization. This approach was so helpful, I live by it now.
One of the great things about working with Amanda is the opportunity to have coaching sessions that include her horses. I didn't have much horse experience and was pretty skeptical that a bunch of horses had anything to teach me. Well, it turned out to be a pivotal part of my coaching experience and I highly recommend it!
I was truly surprised at how sensitive horses are to non-spoken cues and human emotions. They just sensed when I was nervous or relaxed, distracted or focused. I became much more aware of when I was saying something I didn't really fully believe, or pretending to agree with something when I didn't really. My coaching experiences with the horses, helped me own how important it is for me to be truthful with myself about what's going on for me, how to stay connected to who I am and to my values.
I also learned that horses have a natural drive to be together and connected. This reminded me of the strong need we humans have to connect with each other, too. I'd become so focused on business results I forgot how much I – and my teams – needed to be in relationship with each other to have more trust, respect, and fun!
Amanda challenged me to use my talent as a people connector and relationship builder to strengthen and encourage my teams. She helped me come at it from all levels. Yes, teambuilding is important. So is a daily practice of connection, like management by walking around. Now, I'm much more judicious about how I use technology – especially email – to communicate, and when I spend time with others one-on-one. Amanda really drove home that the time I spent in these activities were critical to encouraging a sense of belonging for others within my organization. And I began to see just how important it is to bring my whole self – who I really am – to my work life. I'm much more of myself throughout my work day and a more authentic leader as a result.
Following coaching with Amanda, Ryan is now a business consultant at Bridge Partners Consulting, putting his relationship building skills to work every day.
Alison Carl White and Amanda first established their coaching relationship in 2004, when Alison became the Executive Director for Seattle Works. New to the non-profit sector, she couldn't help but think, 'Oh my goodness what have I gotten myself into?' With Amanda by her side as her executive coach, Alison not only got off to a great start, she flourished. 'I still consider Amanda's coaching the best money Seattle Works spent on me.'
This summer, after accepting the Executive Director position at NPower, Alison sought Amanda's services again. 'One of the smartest things I did was to meet with Amanda prior to starting at NPower. The organization had gone through an extended period of executive transition and I knew that NPower needed me to be a strong leader right out of the gate.'
Alison signed up for Amanda's six-month Leadership Accelerator Coaching Package. Her weekly coaching sessions focused on how to help Alison lead a much larger organization, manage a staff that was tired out from two years of change, and work with a board that was ready to get going on strategic priorities. 'Amanda's coaching really supported me as I dealt with some pressing issues in the first 90 days and in helping me regulate the pace of new organizational changes. I felt confident that I could move everyone to the other side of the transition smoothly with speed and grace.'
Alison quickly realized that she also needed to get to know her senior management team. 'We just needed to spend time together and get some cohesion as a group.' The solution? A three-day leadership offsite for Alison and her senior team, designed and facilitated by Amanda.
'Amanda did a great job of putting something together that really worked for us,' Alison reflected. 'She asked us all to read Patrick Lencioni's Five Dysfunctions of a Team before the offsite. She stood his concept on its head a little and gave us her version of Five Functions of a High Performing Team. We focused on trust-building, conflict management, and ended up with operating agreements and a strategic goal for our leadership team.'
'On top of that, Amanda employed creative facilitation like the Marshmallow Challenge, which helped us look at our collective collaboration style.' Alison's team also enjoyed Visit our Village, an exercise that was particularly helpful in addressing organizational culture and history. 'This was a powerful way for the leadership team to share their feelings about the past. It was a cleansing process that resulted in a sense of closure, and ultimately gave us a clean slate from which we can move forward as a team.'