In the past, annual retreats for the board of the Washington State Bar Association ADR Section had generated an abundance of passion, ideas, and discussion. However, it had always been more difficult to translate that creativity into action that brought results. Lish Whitson, attorney and Chair-Elect for the group wanted to change this dynamic and thought a facilitator might bring favorable results.
Lish and Amanda first got to know each other when they served together on the Little Bit Therapeutic Riding Center's board of directors. He had also participated in several of her trainings for both Little Bit and United Way of King County.  Lish felt that Amanda had the experience and ability to provide the retreat facilitation he was looking for.
Amanda is an accomplished, goal-oriented facilitator who communicates well. She helped us prioritize important programs and set guidelines for achieving our goals with the group.
– Lish Whitson, Chair, Washington State Bar Association, ADR Section
Lish's Planning Insights
A neutral facilitator means the chair can participate equally and have fun, too!
It's important to build understanding of how other board members process information and what they need to participate more fully.
Effective facilitation translates good ideas into action.
​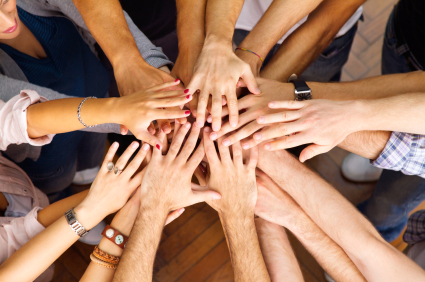 The ADR section is a collaboration of many different Alternative Dispute Resolution professionals, and the Executive Committee reflects this diversity of backgrounds and practices in its members and officers. At the annual retreat, the committee lays out goals and priorities for the year and also uses the time to get to know each other more on a personal basis as well. Lish asked Amanda to use this context to focus and shape a day and a half day retreat.
Amanda kicked off the retreat with a get-to-know-you exercise during which board members learned about thinking styles, motivational preferences and values. 'We were really able to see each other with new eyes and understand more about how we could work together better as a board. We now appreciate more fully how each of us process and approach things. It was very useful,' Lish reflects.
Lish also felt that having a facilitator helped manage group dynamics.'People – especially those less inclined to do so freely – felt more comfortable saying what was on their mind. As a neutral party, Amanda was able to ask open-ended questions that encouraged people to express their viewpoints.'
Amanda's facilitation promoted productive planning and decision-making. She sent out a pre-retreat questionnaire that helped people focus and come to the retreat ready to get started. The retreat agenda helped maintain that focus and keep everyone on track. For the first time, the board left with a list of priorities and key action steps, as well as a better understanding of how the committee members can work to achieve them. Lish and the ADR Executive Committee are now plowing forward
into their year.
When asked about his experience with Amanda, Lish states, "I would highly recommend Amanda as an accomplished facilitator who is goal-oriented and communicates well. Amanda laid out programs that were important and set guidelines for achieving those goals with the group. We hope to bring Amanda back so she can continue to help.