I started executive coaching with Amanda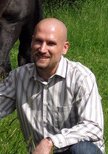 because things felt a little out of sync for me professionally.  As a senior-level Business Manager for a global technology corporation, my job was to bring together teams to solve complex problems across business lines.  After endless meetings, during which it often seemed the only thing we did was undo or redo our prior work, I felt like nothing had been accomplished. Amanda helped me see that I was locked into thinking I needed the perfect answer to give to – or get from – my teams.  She said, Relax!  You don't need to have all the answers, or, the one right answer.  Then she showed me how I could prepare my teams to make more effective decisions by:
Synthesizing information and framing the strategic issues.
Presenting those issues in a succinct and compelling way.
Proposing scenarios for discussion.
Developing questions that focused my teams on the most important conversations.
Letting those conversations happen.
I was astonished at how much easier it was to get at the answers with others in the organization.  This approach was so helpful, I live by it now.
One of the great things about working with Amanda is the opportunity to have coaching sessions that include her horses.  I didn't have much horse experience and was pretty skeptical that a bunch of horses had anything to teach me.  Well, it turned out to be a pivotal part of my coaching experience and I highly recommend it! 
I was truly surprised at how sensitive horses are to non-spoken cues and human emotions.  They just sensed when I was nervous or relaxed, distracted or focused.  I became much more aware of when I was saying something I didn't really fully believe, or pretending to agree with something when I didn't really.  My coaching experiences with the horses, helped me own how important it is for me to be truthful with myself about what's going on for me, how to stay connected to who I am and to my values.
I also learned that horses have a natural drive to be together and connected.  This reminded me of the strong need we humans have to connect with each other, too.  I'd become so focused on business results I forgot how much I – and my teams – needed to be in relationship with each other to have more trust, respect, and fun!
Amanda challenged me to use my talent as a people connector and relationship builder to strengthen and encourage my teams.  She helped me come at it from all levels.  Yes, teambuilding is important.  So is a daily practice of connection, like management by walking around.  Now, I'm much more judicious about how I use technology – especially email – to communicate, and when I spend time with others one-on-one.  Amanda really drove home that the time I spent in these activities were critical to encouraging a sense of belonging for others within my organization.  And I began to see just how important it is to bring my whole self – who I really am – to my work life.  I'm much more of myself throughout my work day and a more authentic leader as a result.
Following coaching with Amanda, Ryan is now a business consultant at Bridge Partners Consulting, putting his relationship building skills to work every day.